The government is "actively working on" requiring some travellers arriving into the UK to quarantine in hotels, Boris Johnson has said.
The prime minister said ministers were "definitely looking at" the idea, which has been implemented in Australia and New Zealand.
Senior ministers will discuss how the idea would work on Tuesday, including if anyone should be exempt.
It is understood arrivals would have to pay for their own accommodation costs.
It comes amid increased concerns over the spread of
new coronavirus variants, such as those recently discovered in South Africa and Brazil.
Under current travel curbs, almost all people arriving in the UK must test negative for Covid-19 to be allowed entry.
The test must be taken in the 72 hours before travelling and anyone arriving without one faces a fine of up to £500.
Passengers also have to quarantine for up to 10 days, although this period can be cut short with a second negative test after five days in England.
Speaking on Monday, Mr Johnson said the UK already had "one of the tightest regimes in the world" but the government wanted to "protect this country from reinfection from abroad" during the rollout of coronavirus vaccines.
Asked who exactly would be required to self-isolate in hotels, he said: "We need a solution that gives us the maximum possible protection against reinfection".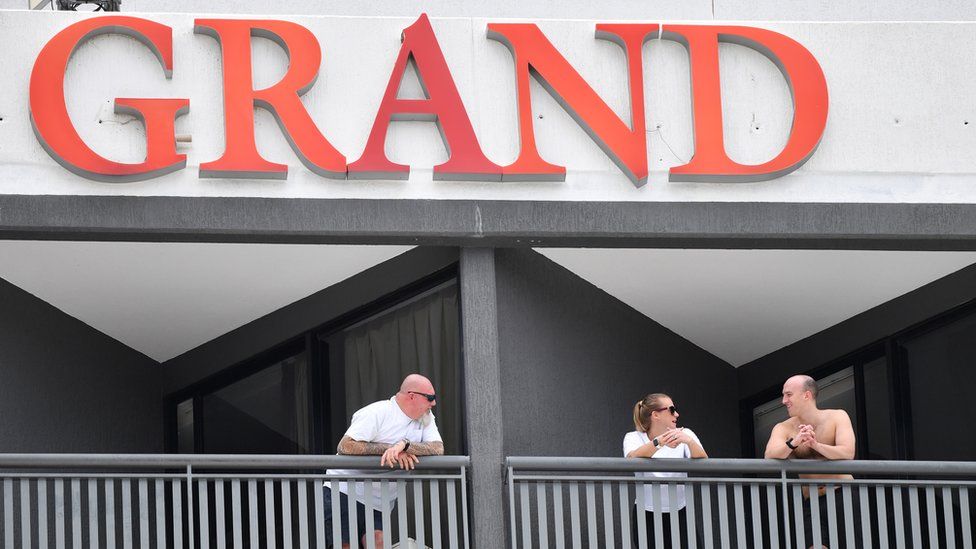 "You can see the risk – which is that we can do an amazing job of vaccinating the population," Mr Johnson told reporters.
"We have to realise there is at least the theoretical risk of a new variant that is a vaccine-busting variant coming in, we've got to be able to keep that under control".
The policy is among the measures in Australia that has limited the country to just 28,750 positive cases during the entire pandemic, fewer than the UK currently has every day.
Travellers arriving into Australia have to pay for their stay in one of a number of selected quarantine facilities for at least 14 days.
They get tested twice for Covid-19 during that period, and if they test positive their quarantine is extended for a further 14 days.