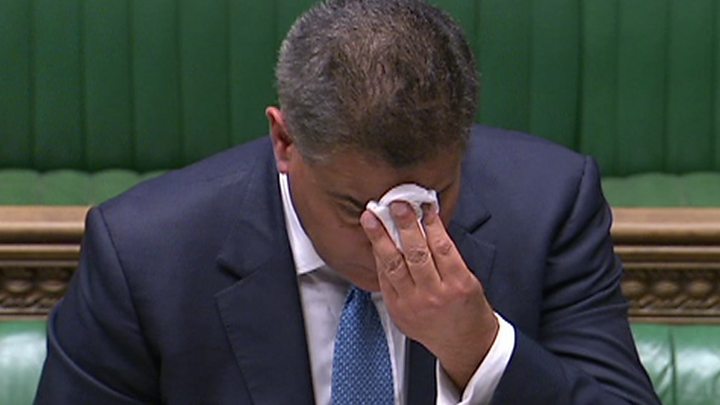 Business Secretary Alok Sharma met the prime minister and chancellor in No 10 the day before he became unwell in the Commons, Downing Street has said.
The PM's official spokesman said the 45-minute meeting held in the cabinet room on Tuesday was socially distanced.
Mr Sharma is now self-isolating at home and is waiting for the result of a coronavirus test.
He had looked uncomfortable in the Commons on Wednesday, mopping his brow several times while speaking.